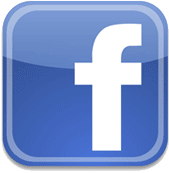 NC Rural Electric Youth Tour to Washington, DC
2018 Youth Tour
In June, Youth Tourists came to Washington, D.C. from states near and far with a common purpose - to learn more about electric cooperatives, to see our government in action and to experience our nation's history first hand.

The Youth Tour brings together high school students, sponsored by electric cooperatives across the United States, to our nation's capital. Students learn more about the cooperative business model and history, engage in leadership opportunities, visit with their members of Congress, tour D.C.'s historical landmarks and make memories that last a lifetime.

Students also compete for the chance to represent their state on the Youth Leadership Council (YLC). Members of the YLC return to Washington, DC for a leadership workshop, attend NRECA's Annual Meeting and address the Youth Tour delegates the following year.

Two students from French Broad EMC's service area, Jacob Kelley and Megan Powell, both rising Seniors at Madison High School in Marshall, joined 40 other students from across North Carolina and more than 1,800 from across the United States for this year's Youth Tour.

Are you interested in being a part of The 2019 Youth Tour?
More than 1,600 students from all across America take part in the Youth Tour experience each year, and so can you! Travel to Washington, D.C., where you will meet your U.S. Representatives and Senators. This unique trip will give you the opportunity to watch history come alive as you explore the museums, memorials and monuments with students from your state. You will meet student leaders from nearly every state and hear dynamic leaders on Youth Day. Bottom line, you will make friendships that will last a lifetime and be part of a group that has more than 50,000 alumni.


Since the late 1950s, more than 40,000 students from small towns across the nation have traveled to Washington, D.C., to participate in the Youth Tour. Past participants have gone on to design airplanes, work as congressional aides on Capitol Hill, and serve in some of the highest positions in our government such as Lieutenant Governor and in the U.S. Senate.

The Youth Tour exists to:

Educate youth on all aspects of rural electrification to promote a better understanding of the value of rural electric cooperatives.
Provide an opportunity for youth to visit monuments, government buildings and cooperative-related organizations in order to become familiar with the historical and the political environment of the nation's capital.
Allow youth to meet elected officials to better understand how federal government operates.

The Youth Tour is an opportunity for you to go to Washington, D.C. with about 30 other rising seniors from all over North Carolina during the week of June 14th-21st. Your local electric cooperative, French Broad EMC, the company that provides the power to your home, will be giving two students a scholarship to go on the trip.

Youth Tour winners will be eligible to apply for the GWYN B. PRICE SCHOLARSHIP and the KATIE BUNCH MEMORIAL SCHOLARSHIP in December of their SENIOR year.

Applications for the 2019 Youth Tour are available online. Click here to print one now. The application deadline is Friday, November 30, 2018. To be eligible to apply you must currently be a high school junior and you must live in a home with electricity provided by French Broad EMC.

If you are interested in applying, please return your completed application along with your essay by mail to French Broad EMC, Attn: Paula Seay, PO Box 9, Marshall, NC 28753 or via email to paula.seay@frenchbroademc.com.


For additional information including pictures and videos please follow the links below: