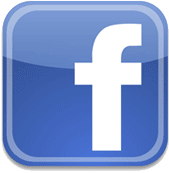 The History of Electric Cooperatives
After the Depression, private electric power companies were not interested in building power lines and providing electrical service to the rural communities because it was not economical to build a power line for a couple of homes within several miles, so the private power companies chose not to do so.

In 1935, the 'Rural Electrification Act' was passed, which offered below-market interest rates to private companies to begin rural electrification systems, but the private companies still were not interested.

In 1936, the Rural Electrification Act was amended, which allowed private citizens to borrow federal government monies to build, own and operate a distribution system as a non-profit organization, which could purchase power wholesale. This resulted in the development of the Rural Electrification Administration, which staffed employees to develop engineering specifications and accounting specifications, as well as train people to run and operate rural electric organizations.

This idea of rural electrification took off across the country, until WWII. Progress was halted due to money and materials being used for the war.

In the early 1950's until 1965, the private power companies realized that they had made a big mistake. During this time period, rural electric companies would build a line and private companies would build a line, and on and on. This resulted in a constant battle over which territory belonged to which company.

In 1959, the Fence Act was passed. This Act prohibited the Tennessee Valley Authority from selling power to consumers outside their noted boundaries, as of July 1, 1957.

In 1965, the Territorial Act was passed, which gave territorial assignments. Power companies could not build lines unless it was their 'territory'. This Act is still in existence today.