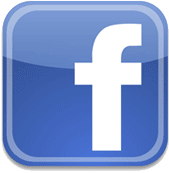 Welcome
Welcome to French Broad Electric Membership Corporation. Our mission is to provide the highest quality of service to all of our members at a reasonable price. French Broad EMC is located in Western North Carolina and was formed in 1939. Since then, French Broad EMC has grown into a modern-day cooperative, with 19 substations, monitored via fiber optic cable, serving over 39,000 members in Madison County, Buncombe County, Yancey County and Mitchell County in North Carolina, as well as members in Unicoi County and Cocke County in Tennessee.

Our web site is here to provide our membership with updated information about their electric service and a convenient method for contacting us. We update the online version of our Electrifier Newsletter the first week of each month so check back at that time for the most up to date information. FBEMC now offers its members the options of paying by phone or online by eCheck or credit card or paying by automatic bank draft. To utilize these payment options simply click the "Pay My Bill" link on the left side of any of the pages on this site. If you would like to learn more about our NC GreenPower or Bright Ideas programs please click on the logos at the bottom of this page.


If you are a FBEMC member contemplating the installation of a renewable energy system (Solar PV, Wind Turbine, Hydro Generator, etc.) at your home or business, please contact FBEMC before you sign a contract with an installer and we will be happy to review our rates, the size of the proposed system, and the net benefit you will receive. Making this a first step could help you avoid some possible pitfalls.

OUTAGE CONTACT INFO:

---

In the event of a power outage please call the numbers below corresponding to the area in which you are located:
- Madison (828)649-2051
- Mitchell (828)688-4815
- TN, Madison (800)222-6190
- Yancey (828)682-6121
After 4:30PM:
- Madison (828)649-2051
- Mitchell, Yancey (828)682-6121
- TN, Madison (800)222-6190


---